In working with small business owners over the years, the one question that comes up time and time again is, what is sales and marketing?
As I pointed out in my sales process flowchart article, sales and marketing serve two distinct purposes with each supporting the other.
In this article, we'll answer the question, what is sales and marketing and explore the role of each as a unique key to the door of small business profits.
The difference between sales and marketing
Sales and marketing serve two unique functions in your business. They are not one process, as so many people believe.
Sales is the channel that turns interested prospects into clients. It is the interaction between your business and a prospective client that moves prospects through a cycle of initial interest, to intent, to revenue for your business.
Sales is the activity that leads to purchasing from your business.
Marketing, on the other hand, serves a different function. Marketing is how someone who may have an interest or a need your business provides learns of your services or products.
Marketing creates attention and interest; also known as attraction.
Once there is attention, you have the opportunity to create interest through ongoing exposure to your business.
Ongoing exposure can be through the content you offer, questions you answer, social media engagement you participate in, videos that demonstrate how a process in your business works, or a recommendation from someone the prospect trusts.
Marketing attracts interest and adds a qualified, interested person to your sales pipeline.
It's important to understand that marketing attracts, and sales turn that attraction into revenue; they are two unique processes.
A marketing plan is step one in your sales process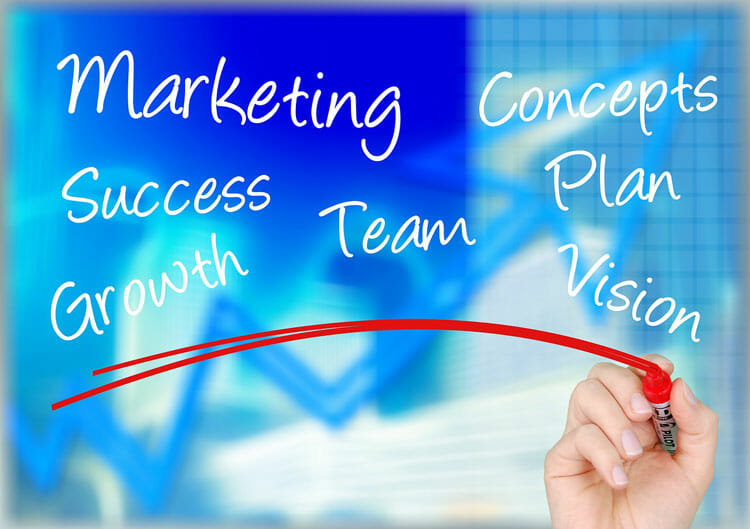 The role of marketing in your sales process is simple. Marketing attracts interest in your business that creates sales opportunities.
It's vital to have a marketing strategy developed that is focused on attracting interest to your business in place and followed consistently.
When sales are low, I often find that marketing is lax or missing entirely.
For small business owners, the marketing plan does not have to be a complicated document. In fact, the simpler it is, the more likely you will be to follow it consistently.
In simple terms, a well-developed marketing plan starts by identifying who your ideal target client is and the challenge they are grappling with that your business can resolve.
Next, you can look at the purpose of your business. Who are you, and what do you offer?
Then your marketing plan answers the question, what does your business do that your competitors do not. By answering this question, you create a point of differentiation to focus on.
Understanding the value you offer is next. A simple way to articulate the value you provide is to create promises you can make to your client.
I promise the engaging with my business will help you (the client) get … then list bullet points regarding the promise you can make to every client you serve.
From there, your marketing plan can go into demographic information, which can be created by going through your past client records.
Who are the people who purchase from you? How old are they? Where do they live (geographic area)? What is their education level? Do they have children? What is their income level? These are all fundamental questions you can answer to gain a stronger grasp of your client.
Finally, your marketing plan can look at where your clients gather online and offline and the types of messages you've found they have responded to in the past.
Now that you have a marketing plan outlined and educational marketing messages in the marketplace consistently let's look at turning that attraction revenue through the system of selling.
The system of selling (sales) turns attraction into money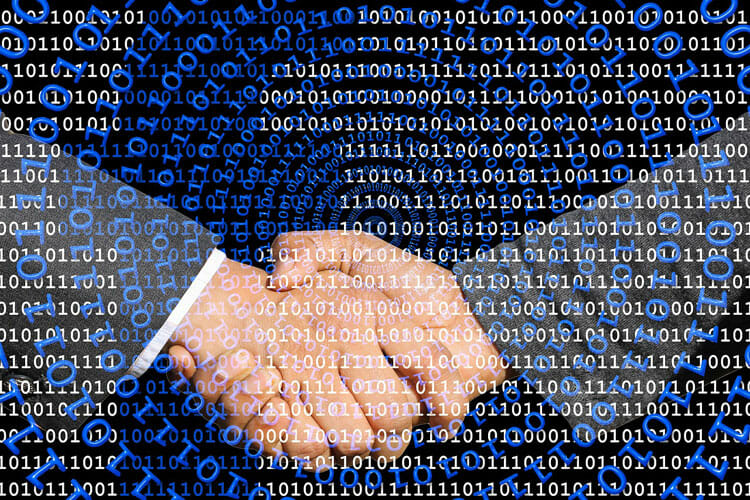 How your sales team (or you if you're a smaller business) moves interest gained in marketing to revenue created for your business is solely the function of the system of selling.
Unfortunately, many small business owners and their teams do not have a formal process in place. It's thought that if you hire a good salesperson, they'll know what to do to "makes sales."
Unfortunately, that is not always the case. Whenever I hear about sales not being closed at a minimum of one in five attempts, I know that the system of selling needs work.
An effective sales system generates a new sale once in every three attempts, on average. That means that when three prospects come into your sales pipeline through marketing, one will become a new client.
To create a systematized for selling you'll want to document the process. What happens after a lead is put into the sales pipeline for the sales team follow up?
Track interactions and plan the next interaction steps with a sales database system.
Always respond to client outreach immediately. A client starts to forget about you about 10% every day they don't hear from you. Your client interest in your business can fade fast.
Ensure that your sales team can articulate the value your business offers effectively. Don't sell your business services or products.
Instead, solve client problems, create value the client desires, and selling becomes much more comfortable.
Prospective clients may not purchase on the first exposure to your sales team.
If that's the case, have a "nurture" plan in place. Continue to provide value and answers to questions your clients have as they go through their decision-making process.
Tying marketing and sales into a single strategy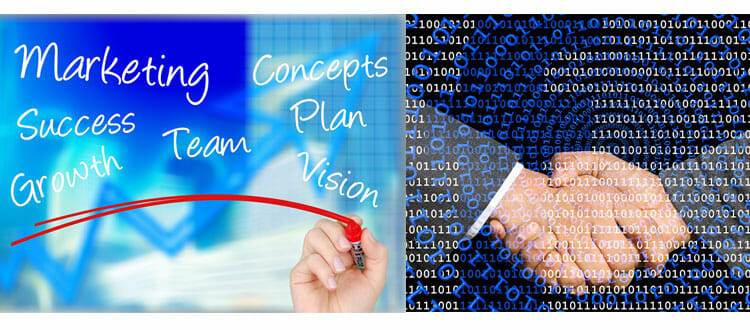 I like to think of marketing and sales as a handshake. One hands-off to the other at the appropriate time.
Marketing attracts.
Your sales system turns attraction into revenue.
Don't make it more complicated than that.
When you're creating your business development plan, the essential part of that process is to bring marketing and sales together into an interconnected whole.
One mistake I see many businesses make is to think they'll hire a salesperson who will do this all for them.
The problem is, these are two distinctly different mindsets. A salesperson can rarely create strong marketing.
The sales mindset is to 'close deals.'
The marketing mindset is to find the value your business offers and nurture by patiently sending marketing signals into the marketplace to attract interest to your business.
A great salesperson will not have the patience to nurture. A nurturing marketing mind won't be focused enough on closing the deal and sell as effectively.
If you're a small business owner accomplishing marketing and sales on your own, you can asses your interests. Are you a nurturing or a deal-closing mind?
Once you discover your strength, retain outside assistance to fill the gap. There are a variety of services and consultants available to assist you.
Without an exact marketing plan and sales system growth is slow
When you take an in-depth look at the question, what is sales and marketing, you can quickly see that one, without the other, can hobble your business profitability.
Without a well-functioning marketing plan and sales system, that is followed daily, profitability and growth will be slow or worse, non-existent.
I hope you found value in this information.
In sharing this information with you, I intend to help you take an in-depth look into these two vital elements of business development and provide direction that enables you to bridge any gaps in your business growth processes.
If you have questions on marketing and sales for your business, I'm happy to answer them for you.
Just leave a comment, and I'll respond.